Sustainability Standards & Certification
<Examples of how we help our clients>
Acquisition strategy for SDGs/ESG related certifications
(including the identification of the suitable certification)
International human rights/labor-related certification (SA8000) support
Ethical product certification support
Acquisition Strategy for SDGs/ESG Related Certifications
In recent years, many SDG/ESG related certifications have been established, and the number of companies acquiring these certifications has been increasing.
There are a wide variety of SDG/ESG related certifications including product certifications (International Fair Trade Label certification, FSC certification, MSC certification, etc.) by field and product, international human rights and labor environment certification SA8000, and B Corp certification which certifies socially and environmentally conscious companies.
Major Benefits by the Acquisition of Certification
New Customer Acquisition

Certification is a business tool to reach and connect new customers (companies・consumers) who is sustainability-conscious.

New Business Opportunities

Certification proves that your company meets the procurement requirements for the social and environment category, which allows you raise the possibility of getting the governmental commission and ESG investment.

Risk Mitigation

Certification mitigate potential business risks such as scandals and boycotts accused for the violation of human rights and environmental destruction.

Cost Reduction for Monitoring Supply Chain

Fostering your suppliers to acquire the certification reduces your cost of monitoring the whole supply chain, which also allows your supply chain to obtain the social reliability.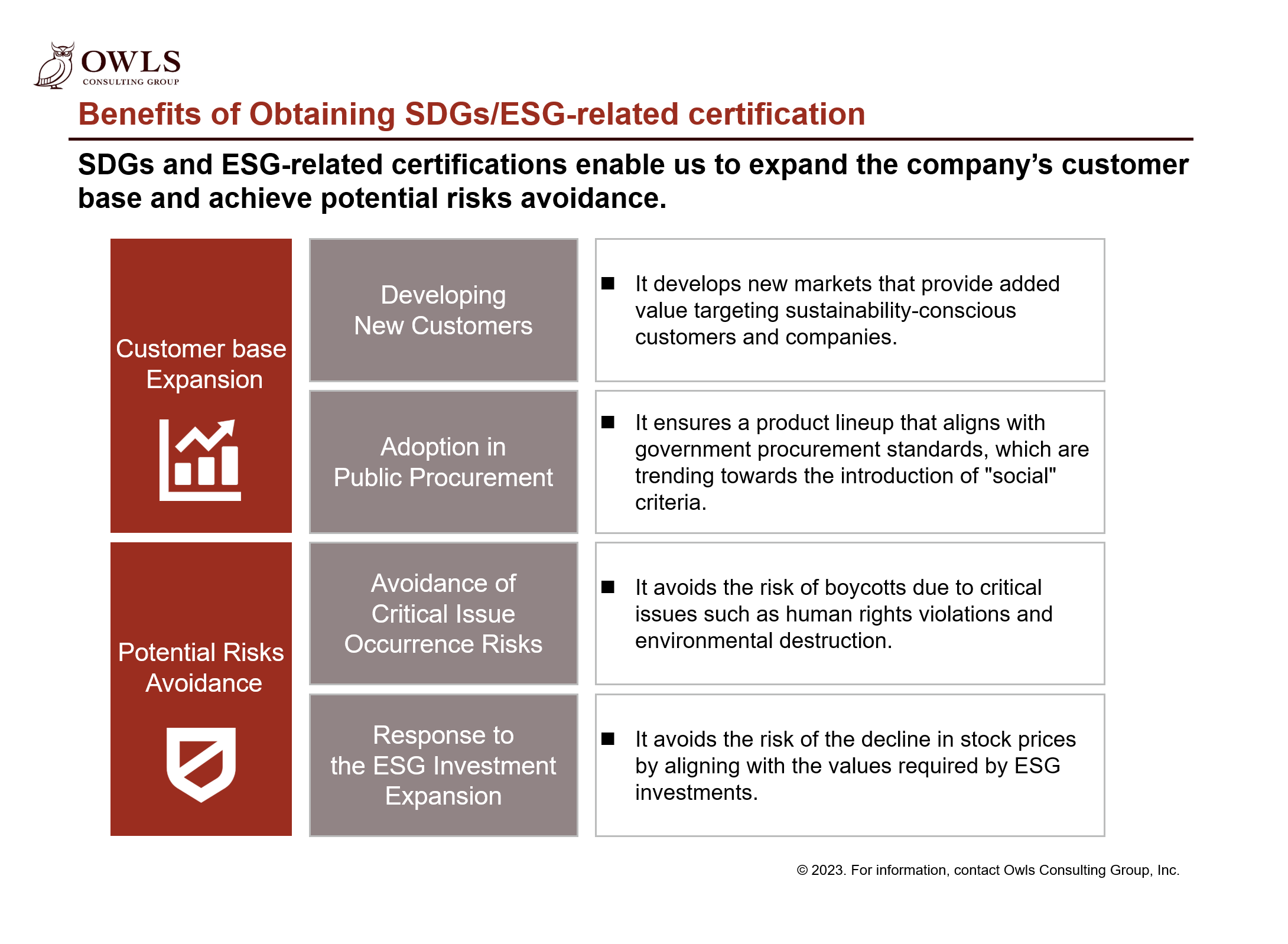 We have profound knowledge in certification, rule-making, human-rights and sustainability. We have led numerous projects for acquiring SDGs/ESG certification to major global companies. We have many professionals who are also trained as SA8000 basic auditor. We also maintain long term partnership with certification bodies for the ethical products. We bring our full knowledge and strategic consulting skills to provide the wide range of support for acquiring the certification.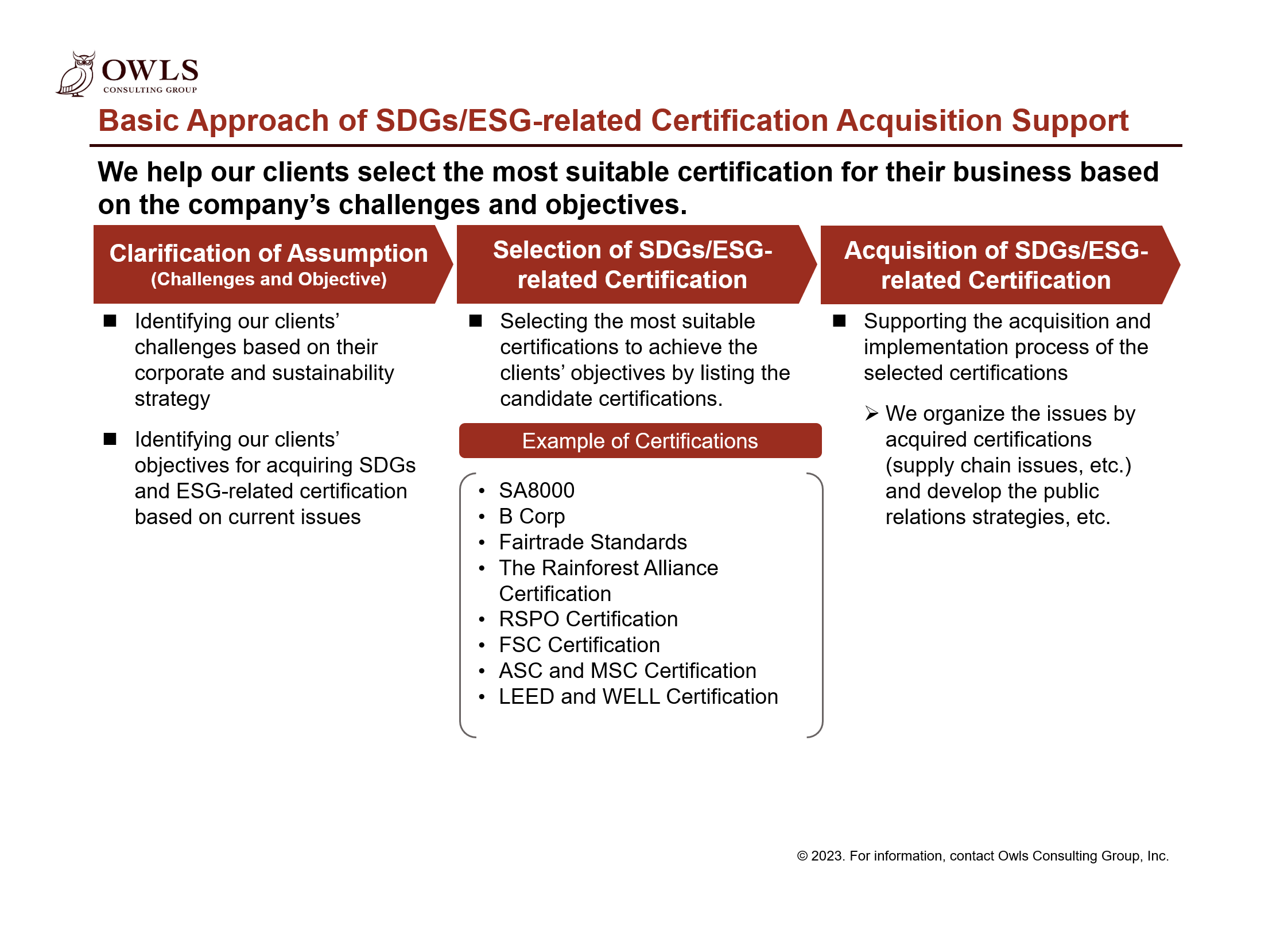 Why OWLS?
Leading numerous projects of business strategy
Expertise of our consultants who obtained SA8000
Extensive network with NPOs/NGOs regarding to SDGs/ESG related certifications