Standardization (ISO, IEC etc.)
<Examples of how we help our clients>
Drafting of international standards regarding performance evaluation criteria on clients' product
Research on global standardization trends in new industrial fields
Standardization (ISO, IEC etc.)
Standardization is the powerful business tool to promote your new technologies and excellent products and services in the market. Actively standardizing the evaluation and quality criteria which are benefit to your technologies and products increases your market potential of reliability and diffusion.
We consider your current situation and determine which is the most appropriate framework for your technologies and products from a variety of standards, such as JIS (Japanese Industrial Standards), ISO (International Organization for Standardization), IEC (International Electrotechnical Commission), PAS (Publicly Available Specifications) issued by BSI (British Standards Institution), etc.
How we can help
We provide comprehensive support for your Standardization Process.
Identifying your strength which should be highlighted by the standard
Determining the scope of the standard
Thorough research of related standards
Lobbying of relevant parties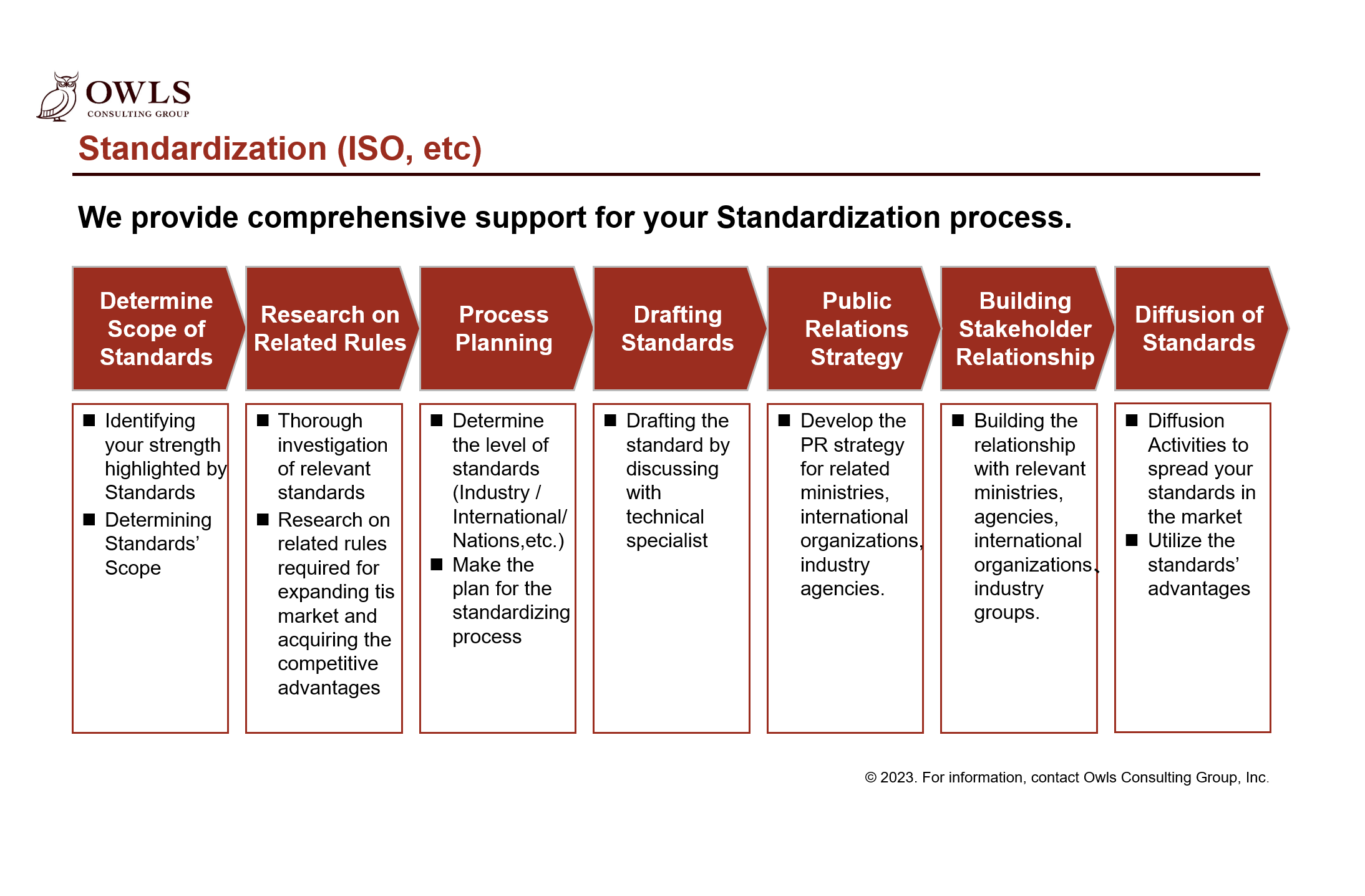 Why OWLS?
Expertise of our consultants as members of "Society 5.0 International Standardization Domestic Review Committee" of METI
Expertise of our consultants as members of the "Study Group on New Standards and Certification" of METI
Leading many standardization projects for multiple companies
Leading drafting projects of international standards
Expertise of our consultants who participated standards and certification policy making at Industrial Science and Technology Policy and Environment Bureau of METI