Geopolitical Risk・Global Trend Analysis
<Examples of how we help our clients>
External environmental analysis in midterm management planning
Creation of international trend analysis reports (for corporate, securities firm, and regional bank representatives)
Examination of the prospective U.S.-China relations and countermeasures
External Environmental Analysis in the Mid-term Management Plan
The global business environment is undergoing unprecedented turbulence, with Russia's invasion of Ukraine, escalating tensions between the U.S. and China, and the expansion of protectionism in major countries. In such times, companies seeking global expansion are required to make business decisions that anticipate future risks.
Owls helps our clients conduct external environmental analysis for mid-term business plans and investment plans, taking into account geopolitical risks. We perform assessments from both the "market" and "supply chain strategy" perspectives.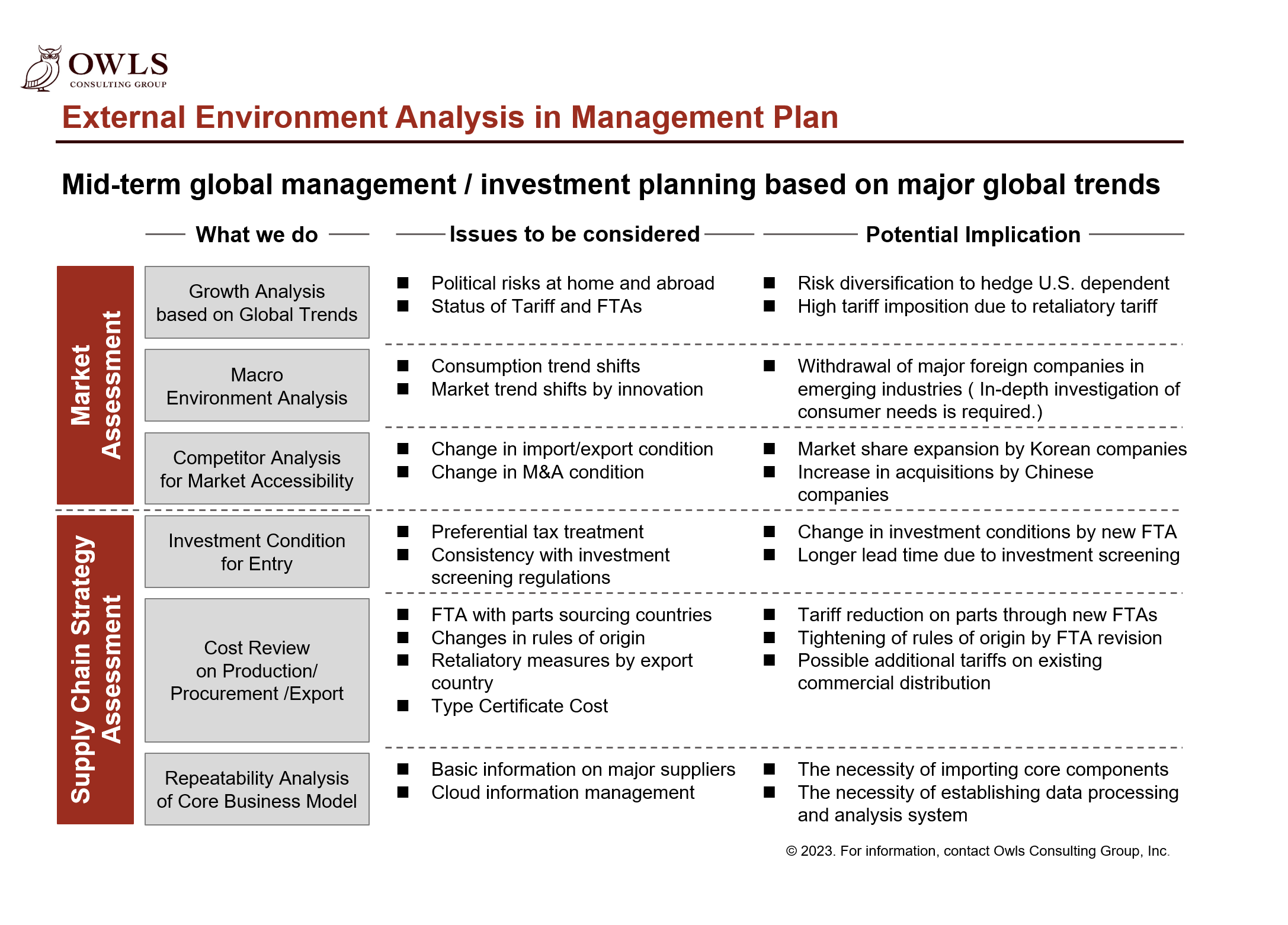 Creation of an International Trend Analysis Report
(For corporate, securities firm, and regional bank representatives)
In recent years, "divisions based on values" have been rapidly escalating in the international community. The conflict between the democratic ideology, which emphasizes the rule of law, freedom, and fundamental values such as human rights, and the authoritarian ideology has been intensifying year by year. In addition, the international political influence of countries known as the "Global South" has also been expanding. Various agendas based on values such as human rights and decarbonization have created complex dynamics of cooperation, confrontation, and competition among the three.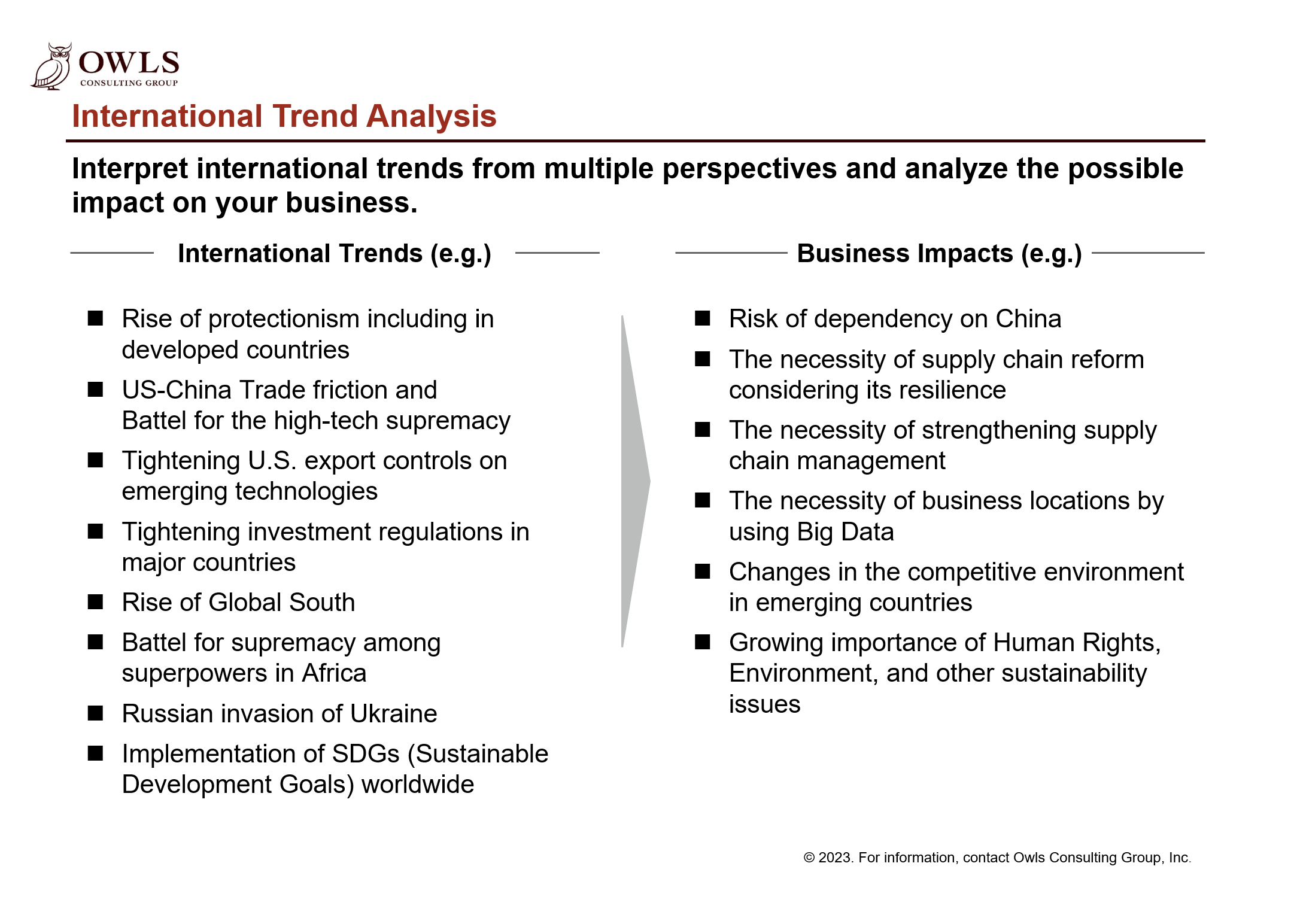 Please find more information on our web site for Business and Corporate Strategy, Economic Security, International Trade Strategy (FTA, Tariff Cost Reduction, CO, etc).
Related Reports
Why OWLS?
Specialized expertise provided by our consultants directly involved in trade policy and negotiations at the Ministry of Economy, Trade and Industry (METI) and the OECD Japan Office,
Extensive contributions and comments in major media outlets such as the Nikkei, Nikkei Business Online, Nikkei Business Diary, as well as specialized journals and academic publications like "World Economy Review,
Specialized expertise provided by our consultants who have led numerous projects in corporate strategy and global business strategy,
Expertise in scenario planning (macro trend analysis and future trend forecasting),
Specialized expertise provided by consultants who serve as members of the US Research Committee at the Institute of International Trade and Investment (ITI) and as scholars on the International Business Environment Committee of the Tokyo Chamber of Commerce and Industry,