Sustainability Impact Assessment ・ ESG Information Disclosure
<Examples of how we help clients>
Social impact estimation for CSR and sustainability related activities
Preparation for ESG and CSR information disclosure for integrated reporting
Creating sustainability reports
Social Impact Estimation of Sustainability Related Activities
Whenever a company is planning to engage in activities to solve social issues or new businesses based on SDGs/ESG/sustainability, it is required to "visualize its quantitative impact on the company (and society)".
Even if the person in charge of the project complains about the seriousness of social issues by explaining the reality or individual episodes, he or she cannot explain the economical rationality which the management shall ask in order to approve the project.
If you would like to build "self-initiated" project within the company, you need to visualize and explain the positive and negative quantitative impacts which are caused by your project to persuade and involve the internal key persons.
We have rich experiences in quantifying the social impact of sustainability related activities in collaboration with NGOs/NPOs and government agencies. We provide the comprehensive support for the Social Impact Estimation including the establishment of the basic logic, identification of appropriate indicators.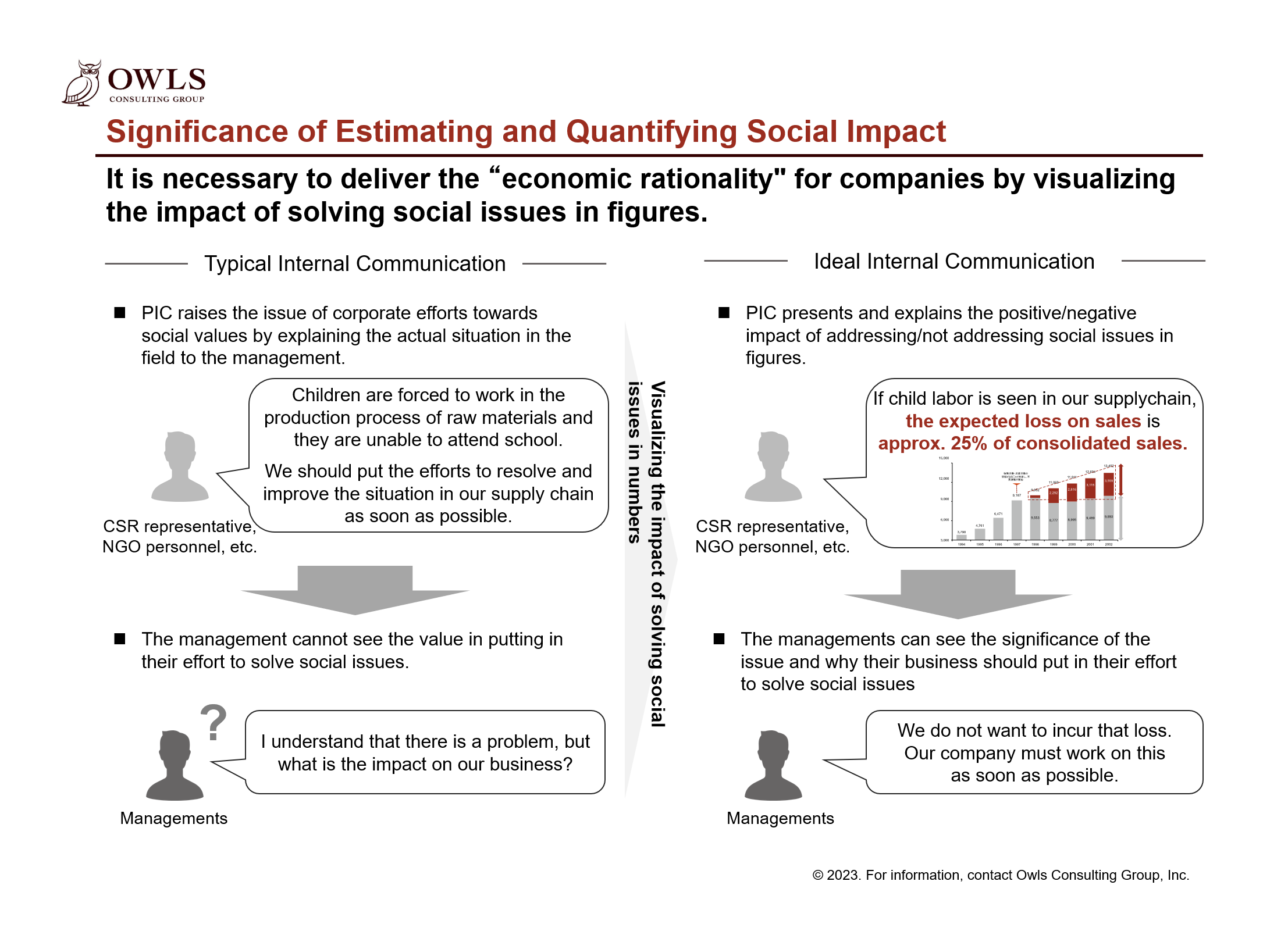 Preparation for ESG and CSR Information Disclosure of Integrated Report
(Visualization of Non-Financial Assets)
Along with the expansion of the ESG investment, more companies are now required to quantify their non-financial assets is. Companies are pushed to disclose the non-financial information on their Integrated Report or CSR Report from ESG perspective to meets the expectation of all the stakeholders including the investors.
We will help you quantify your non-financial values and summarize the ESG/CSR information including the visualization of social/environmental impact of Integrated/CSR Reports. We also can help you develop the internal monitoring system of the non-financial values to realize your sustainable growth.
We have partnered with companies specializing in CSR communications to help you create your original Integrated/CSR Report that meets the demands of governments and investors.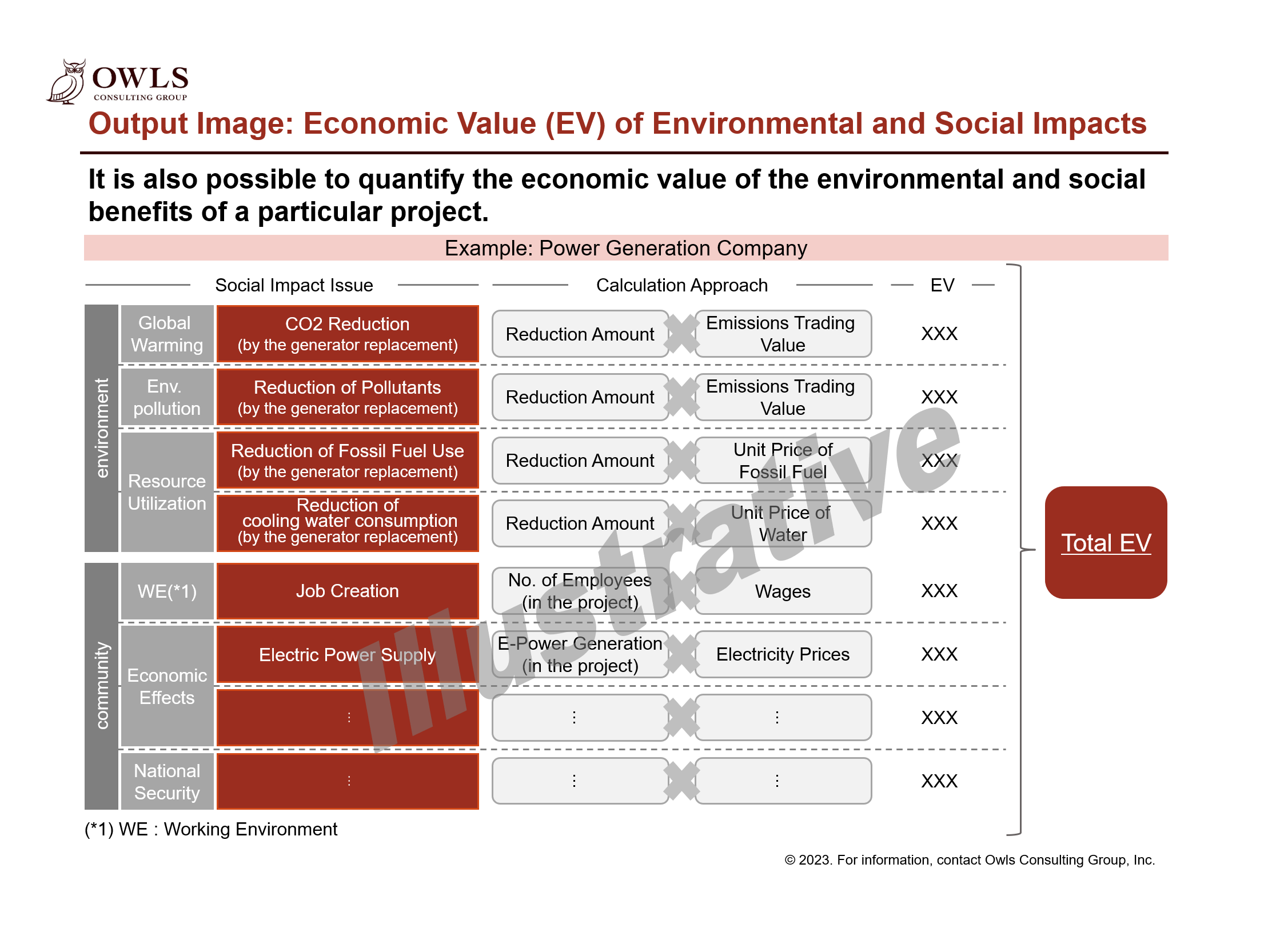 Why OWLS?
Rich experience in quantification of sustainability related activities
(Our estimation results have been used in major newspapers and medias)
Leading numerous projects of quantifying the non-financial values
Extensive network with the social sector (NPOs/NGOs)