Materiality (Identifying Key Sustainability Issues)
<Examples of how we help our clients>
Materiality identification
Development of KPI and business goals of materiality
Organization design for the achievement of the materiality goals
Materiality Identification
Identifying the sustainable key issues which has huge impacts on corporate value (materiality) is the starting point of mid- and long-term value creation story.
Identification of Materiality should be considered not only by economical viewpoint but also by social and environmental viewpoints. Materiality Matrix is the method to prioritize materiality based on business impact and shareholder's expectation.
We led numerous projects building the Materiality Matrix. We are able to build the objective and comprehensive matrix based on our expertise in strategy consulting and sustainability fields.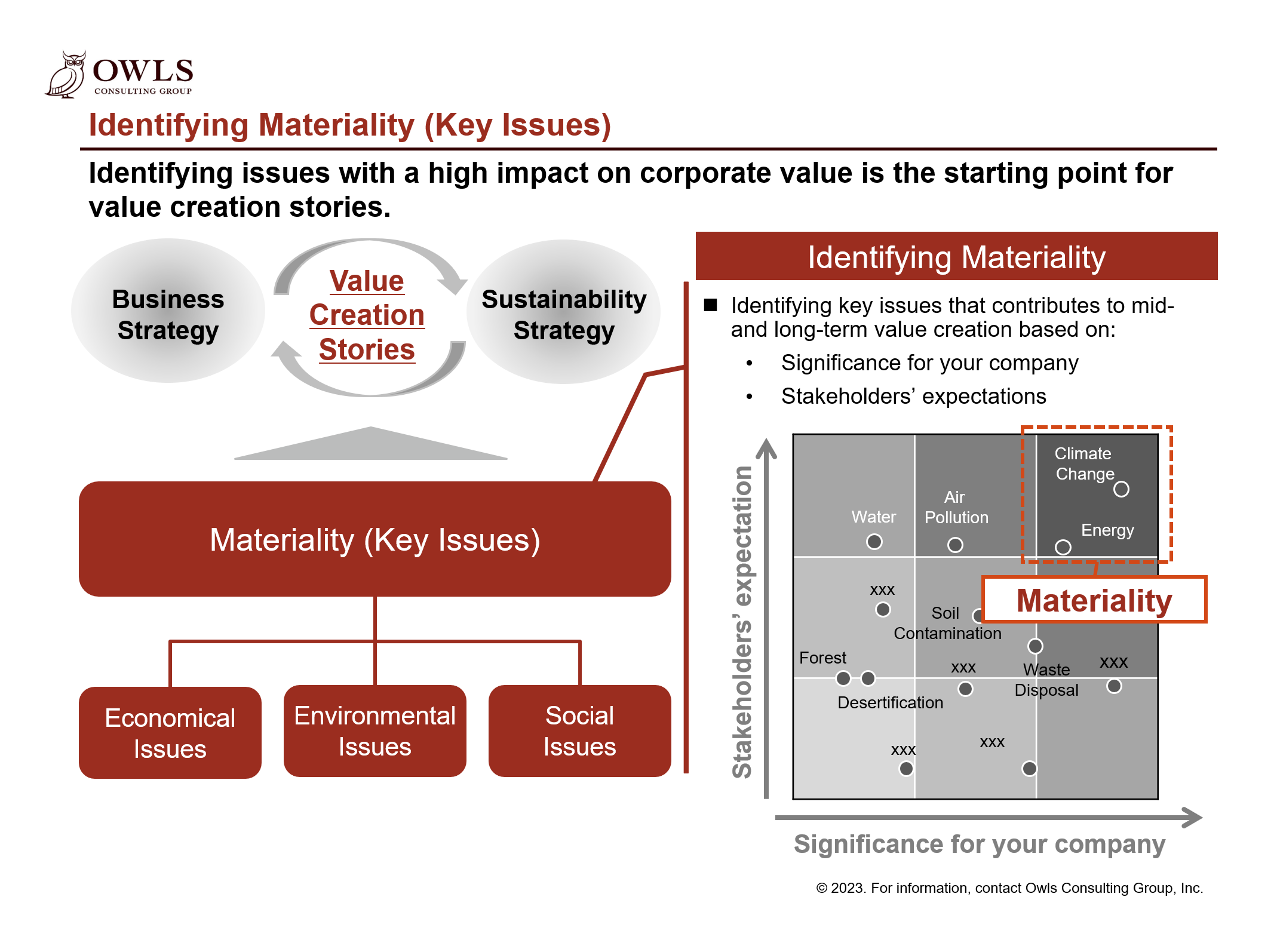 KPI Development and Organizational Design
Based on the Materiality Matrix, the company should set the business goals to solve the prioritized issues and implement the measures in the company. Developing the KPIs visualizes the progress of realizing the business goals. In order to realize the business goals, the internal organization structure is important since the materiality covers the wide range of areas including environmental and social topics.
How we can help
We provide the comprehensive support for the materiality identification and development.
Materiality identification based on the client's corporate strategy
Development of KPIs and monitoring structure
Organizational design for the realization of KPIs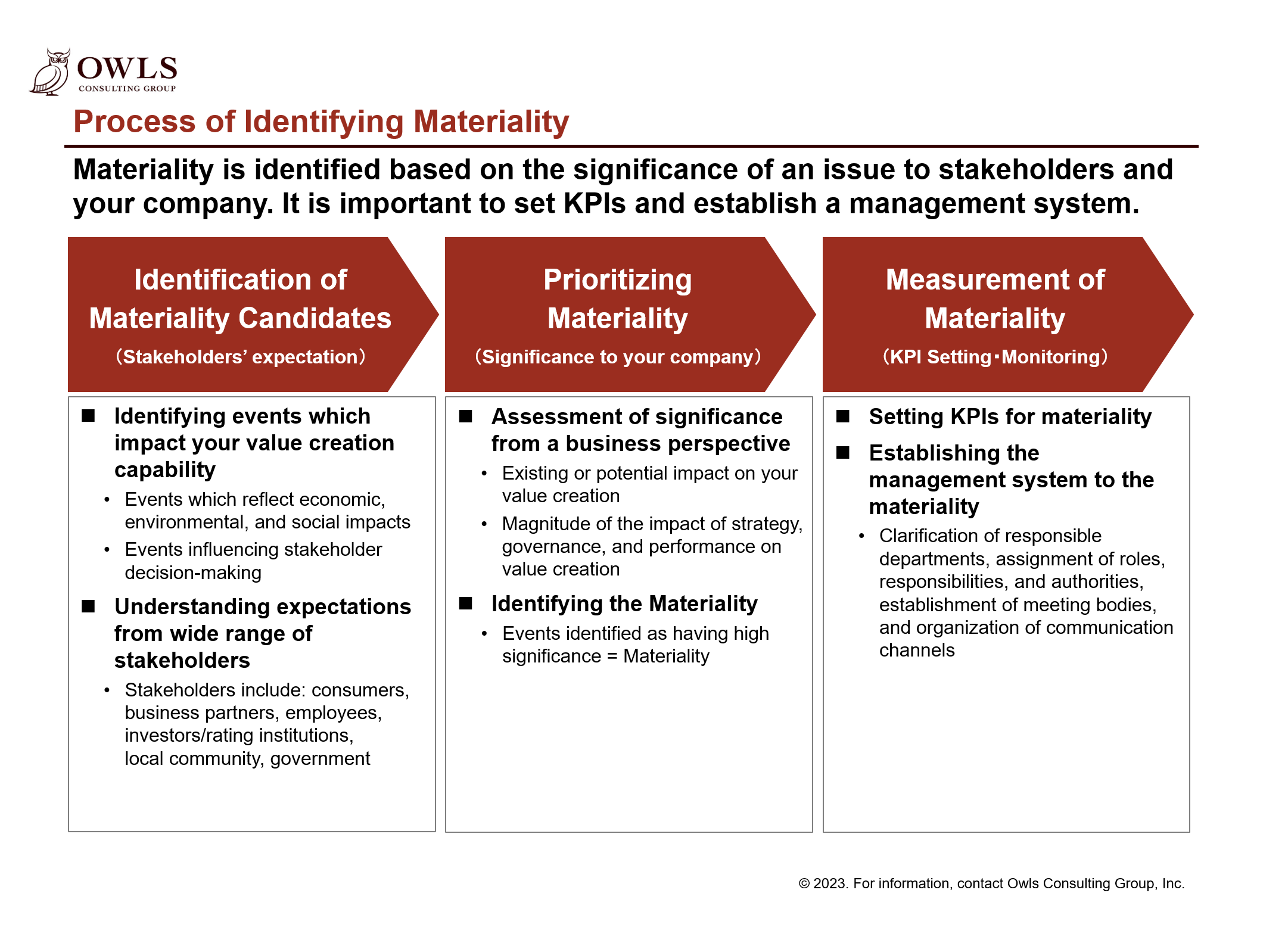 Why OWLS?
Leading materiality projects in multiple industrial sectors
Deep insights of social issues (Our consultants also serve as the directors of environmental and human rights NPO/NGOs.)
Leading numerous corporate and business strategies in strategy consulting firms
Realistic identification of materiality by our consultants who worked in the corporate strategy division of operation companies