<Examples of how we help our clients>
Organizational and HR strategies development for new business implementation
Design and operational support for organizational structures to strengthen SDGs/ESG compliance
Design and operational support for human resource development after corporate restructuring
Design of Organizational Structure and Human Resource System
We leverage our experience across a wide range of industries to help design organizational structure and human resource systems by needs driven approach.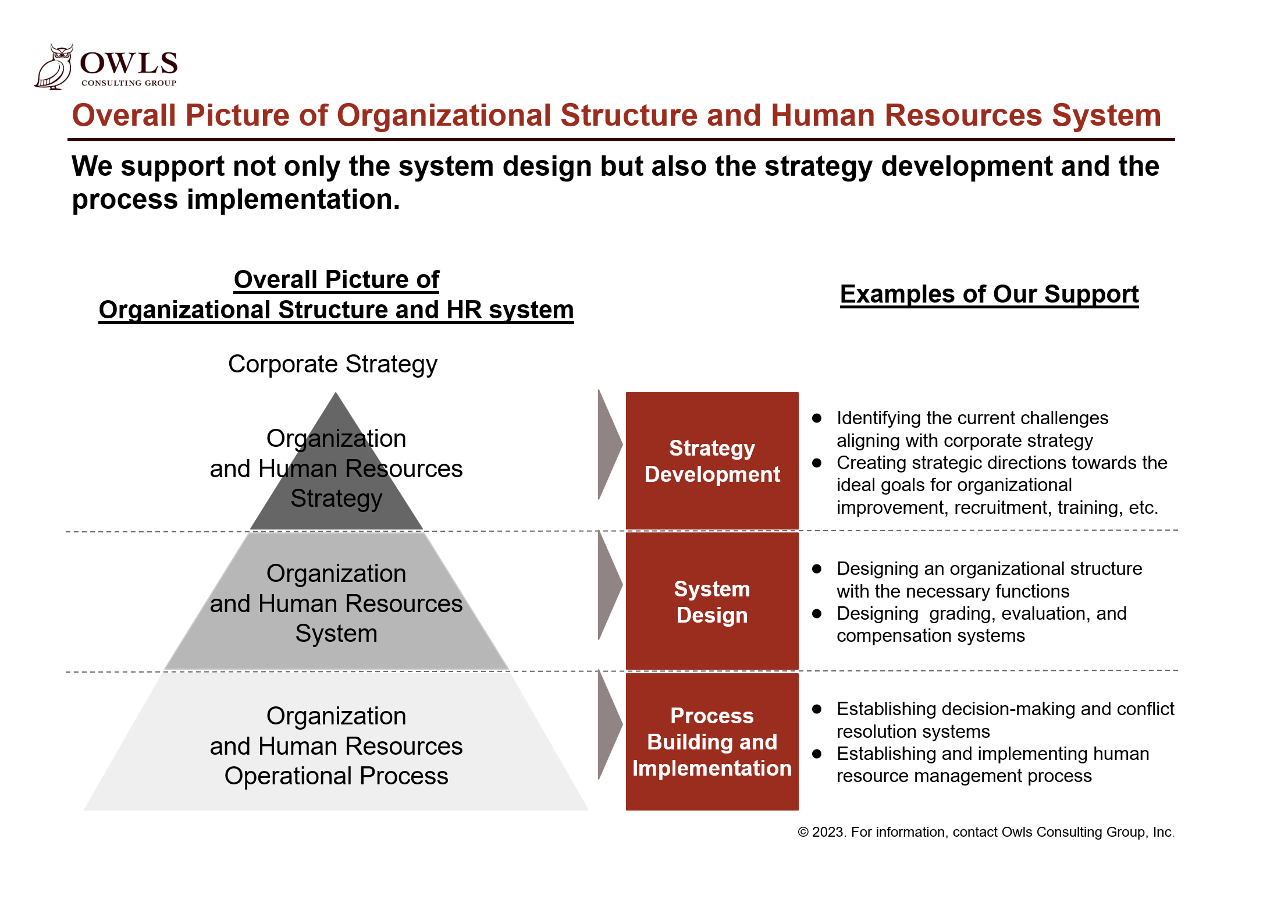 How we can help
Organizational and HR strategies
Design of organizational structures and performance evaluation system
Implementation of process design
Our Basic Approach
We first clarify the business goals and identify the organizational and personnel challenges in line with those goals, defining the required requirements.
Based on the goal setting we proceed with designing the organizational structure, functions, authority, HR allocation, training, and evaluation systems in line with those requirements. Operational rules for the organization and processes for HR management are established in addition, ensuring execution and follow-up to achieve a successful implementation.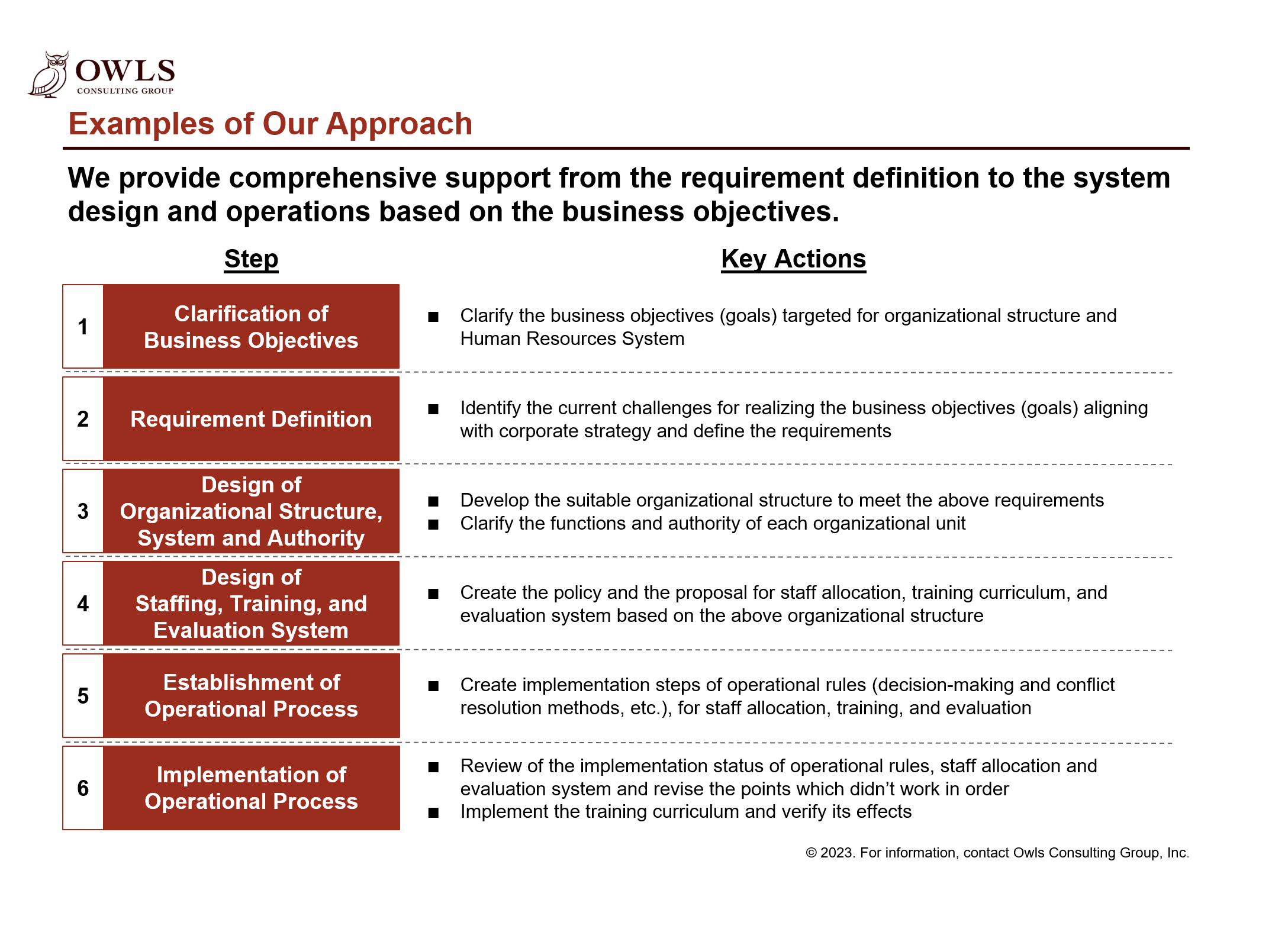 Why OWLS?
Track record of designing organizational and HR systems across a wide range of industries and diverse themes
Comprehensive support system covering the development of organizational and human resource strategies to the system operation in the field
Multifaceted perspective that includes not only management and HR, but also legal, compliance and other aspects