<Examples of how we help our clients>
Digital marketing execution for new product launch
Online advertising strategies to improve brand awareness
Advisory for maximizing online advertising effectiveness (and optimizing ROI)
Digital Marketing
With the development of the Internet and the dissemination of devices such as PCs, smartphones, and tablets, the digital customer journey has changed remarkably.
Traditional communication strategies which centered on mass media such as TV, magazines, and newspapers cannot reach the current consumers, who use multiple devices and are in constant contact with numerous sources of information. This is happening not only in B-to-C marketing, but also in B-to-B marketing.
Companies are required to provide unique and consistent customer experience by utilizing a variety of online media as a means of communicating with consumers, customers, and markets while maintaining consistency with offline channels (physical stores, etc.) and initiatives.
We help you develop implement and execute digital and marketing/communication strategies, which are provided by consultants who worked at IT marketing and communications companies such as Google.
After analyzing the target customer journey, we help you design your overall communication plan to achieve the goal.
We also provide support for measuring the effectiveness of online advertising during the promotion execution phase and conducting improvement activities to maximize effectiveness.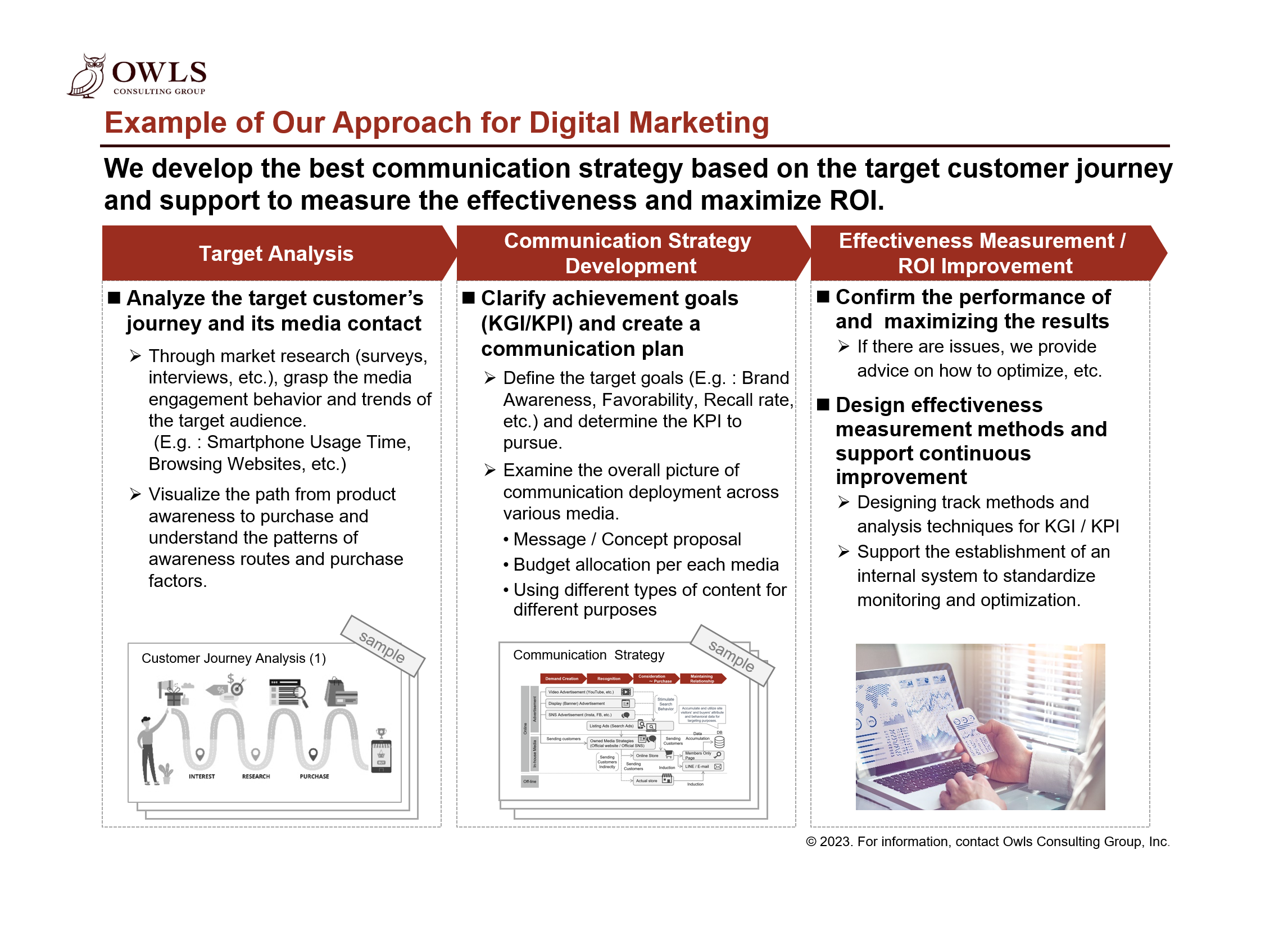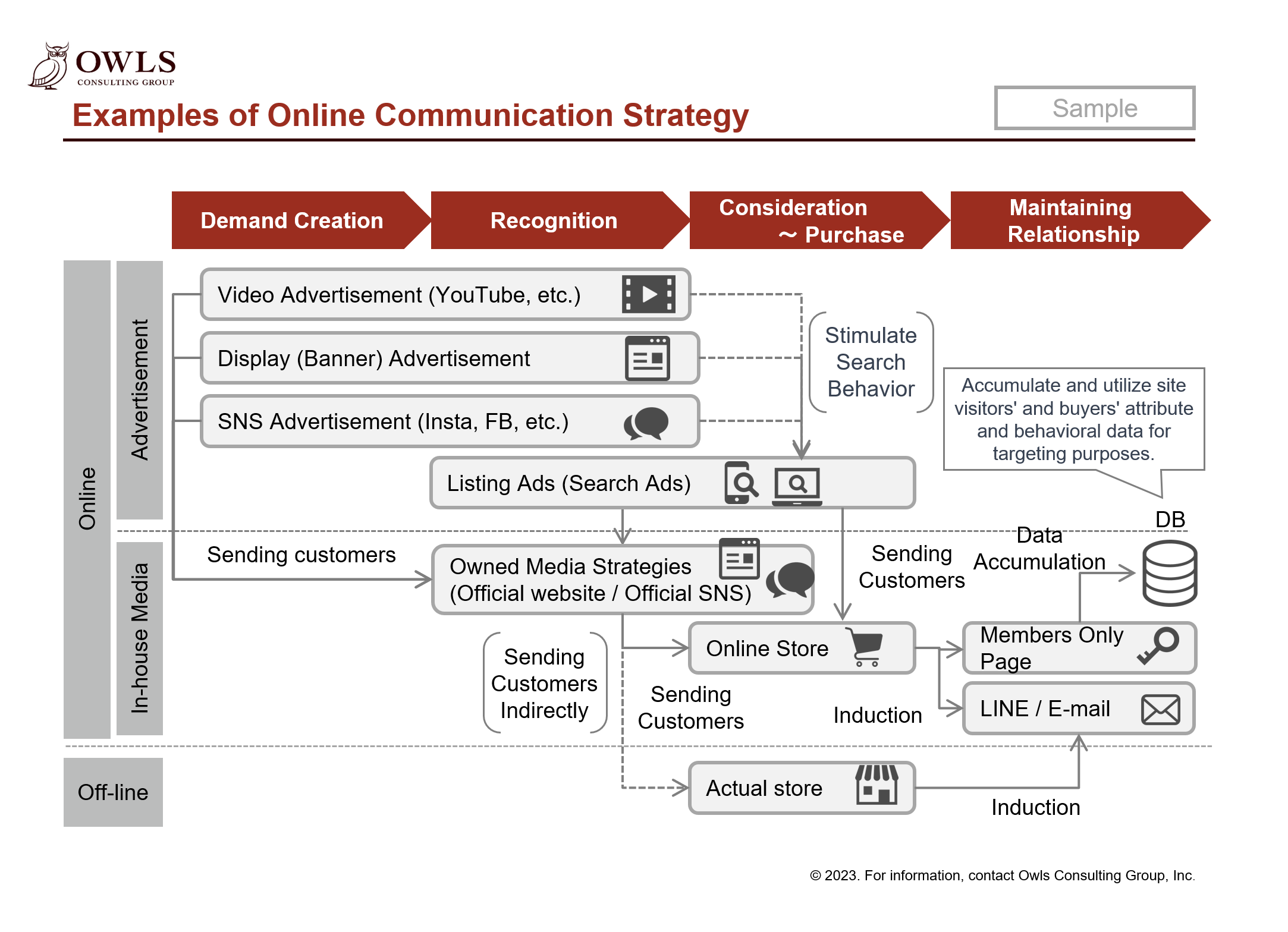 Why OWLS?
Specialized expertise from our consultants who have supported numerous companies in developing digital marketing strategies and implementing initiatives at Google and other companies
Extensive experience in market research and consumer analysis