<Examples of how we help our clients>
Building organizational structure for centralized supply chain management
Supply chain reform considering global trade trends
Logistic reform considering optimal logistic route
The Advancement of Supply Chain Management
As companies and organizations globalize, supply chains encompassing sourcing, production, distribution, and sales of raw materials and components have become complex networks on a global scale. Simultaneously, the recent impact of COVID-19 pandemic has raised the risk of uncertainty worldwide to an unprecedented level. It is no exaggeration to say that we have entered an era where the proficiency of supply chain management significantly influences corporate profitability. Under these circumstances, optimizing the supply chain within a single department has its limitations, and it is essential to have a comprehensive organizational mechanism to optimize and manage the company's entire supply chain.
We provide the support for the advancement of supply chain management.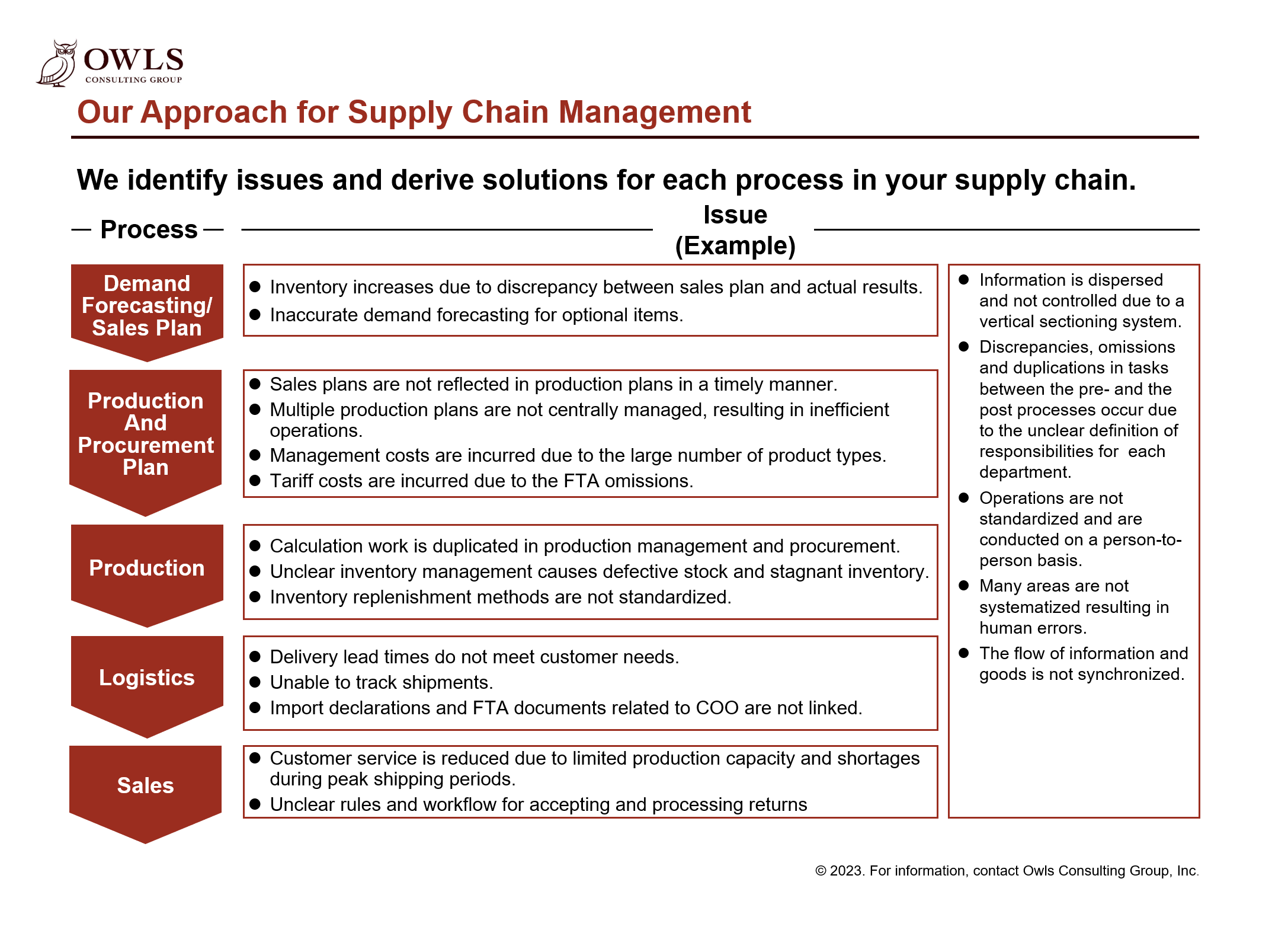 Why OWLS?
Specialized expertise provided by our consultants who have led numerous projects on supply chain strategy
Specialized expertise provided by our consultants who were in charge of FTA/EPA negotiations and WTO negotiations at the Ministry of Economy, Trade and Industry.
Specialized expertise in export and import customs clearance operations.
Insights provided by the author of "An Introduction to Business and Human Rights for All Business People" (Nikkei Business Publications, Inc., 2022).