Business Transformation and Cost Reduction
<Examples of how we help our clients>
Business process re-engineering (BPR) for achieving productivity improvement.
Review of workflow and personnel allocation in specific departments
Cost reduction targeting SG&A and indirect materials across the entire company
In order to effectively utilize limited management resources and maximize the value creation of a company, it is necessary to achieve both operational efficiency and cost minimization.
Based on our project experience across various industries and our extensive knowledge, we provide support for business process re-engineering (BPR), improvement of business efficiency, and cost reduction.
Business Process Re-engineering (BPR) and Improvement of Business Efficiency
When implementing BPR, it is essential to first visualize the overall picture of the operations and conduct analysis to clarify the outputs (deliverables), processes (workflow), and inputs (allocated resources) of each operation.
After comprehensively understanding the outputs, processes, and inputs of each operation, we individually assess the potential for efficiency improvement and the areas for enhancement from the perspectives of unnecessary tasks, inefficient processes, and appropriate resource allocation.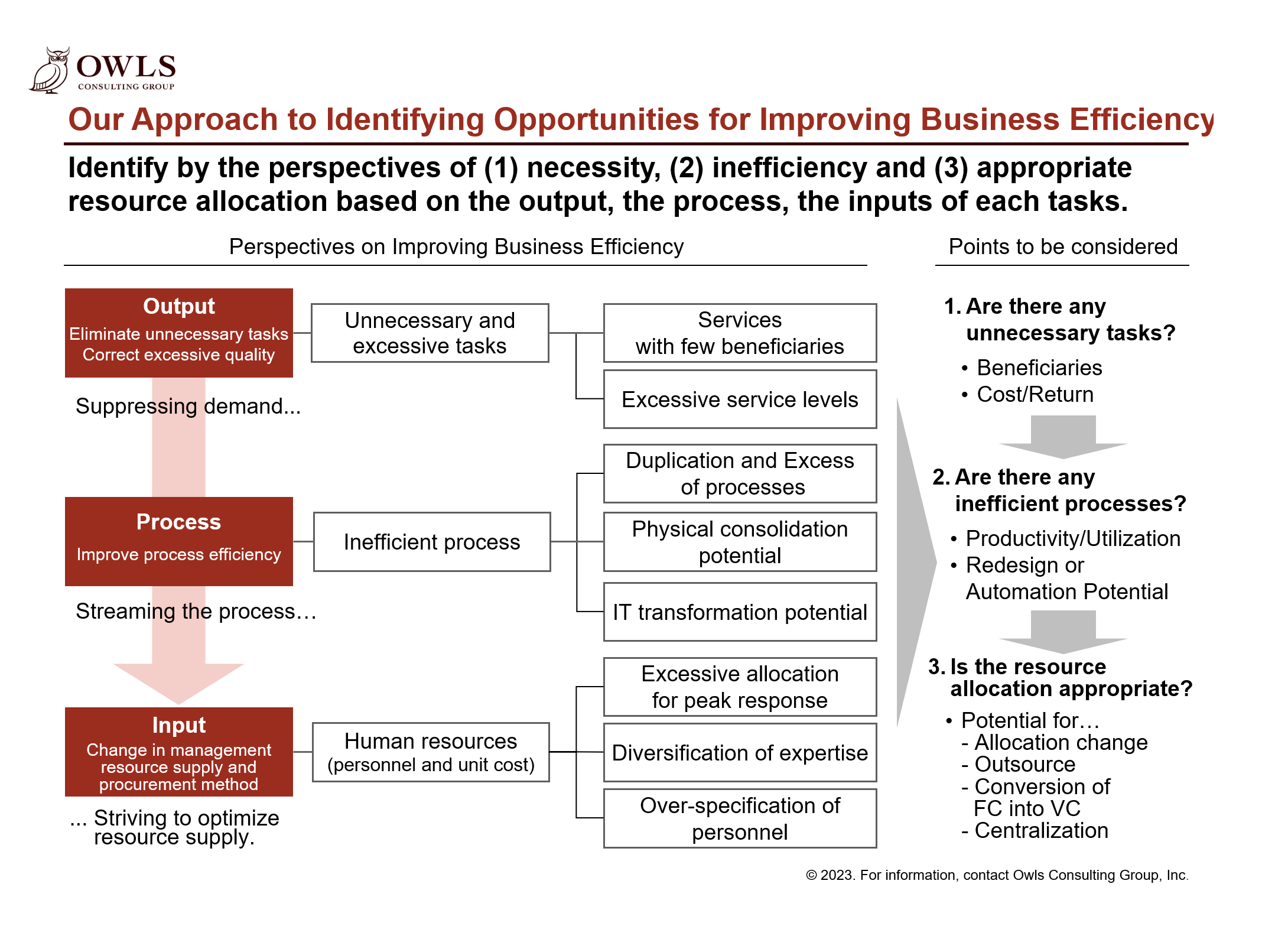 We provide not only desk-top analysis and proposals, but also executable and grounded business process design considering the characteristic and the culture of each individual company.
Cost Reduction and Cost Structure Reform
When implementing cost reduction, it is necessary to visualize the company's cost situation by organizing and analyzing data. Then, the applicability of various approaches such as supplier management (negotiating lower prices with vendors) and user management (reassessing internal needs) must to be determined for each cost item.
Depending on the past management/negotiation situations, significant cost reductions can be expected, mainly in indirect materials and other items included in SG&A expenses.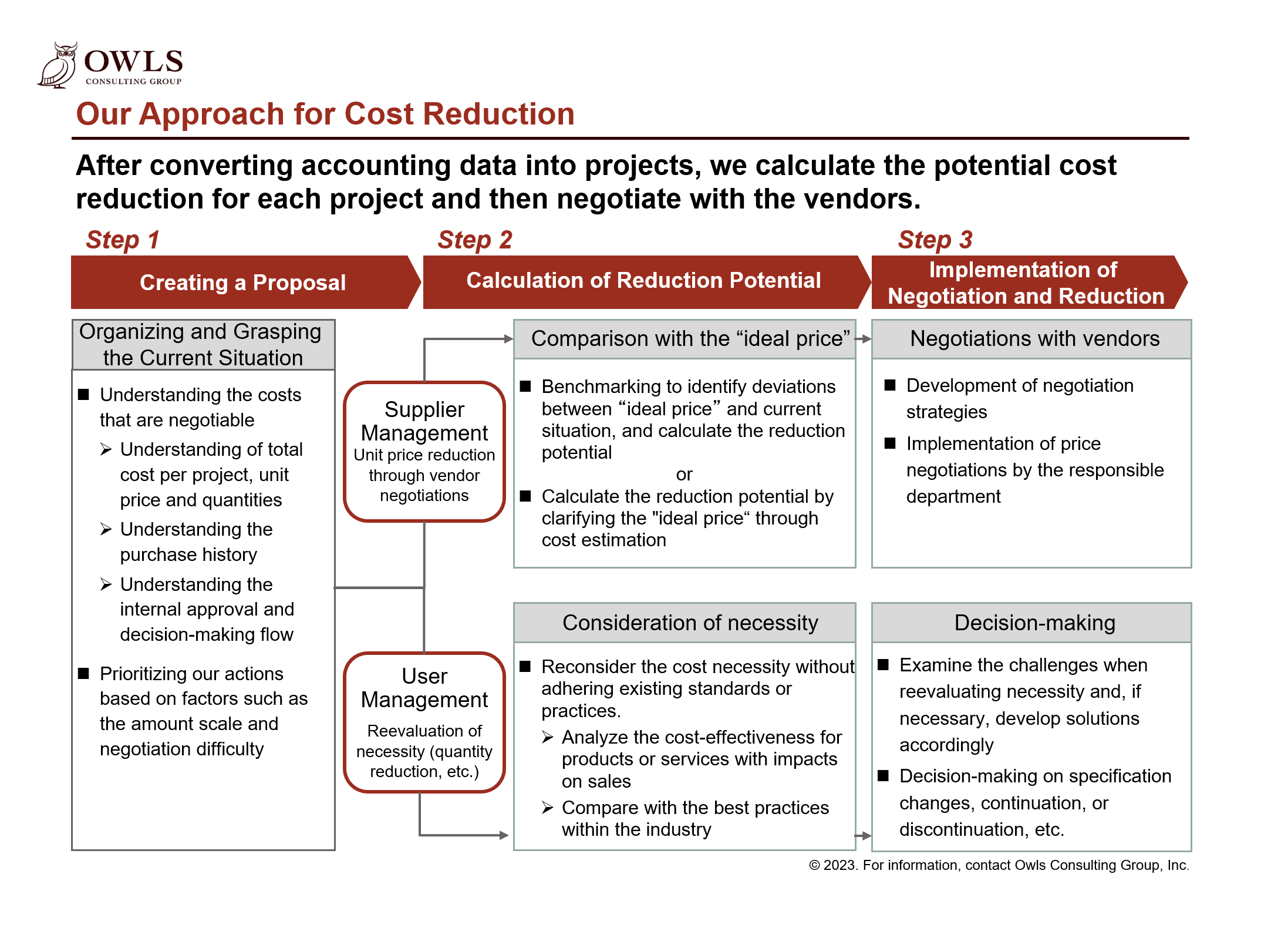 In order to sustain the effects of cost reduction, it is important to review the structure and processes related to procurement and optimize the internal decision-making flow. We leverage our extensive experience in cost reduction and organizational/operational reform to support the development of internal systems and processes to maximize the benefits of cost reductions. We help you achieve tangible and sustainable results.
Why OWLS?
Extensive experience in business and operational reform for improving the efficiency and productivity
Working with you to achieve your own goal by the business reform based on your business characteristics and culture
Extensive experience in cost reduction (indirect materials, etc.)